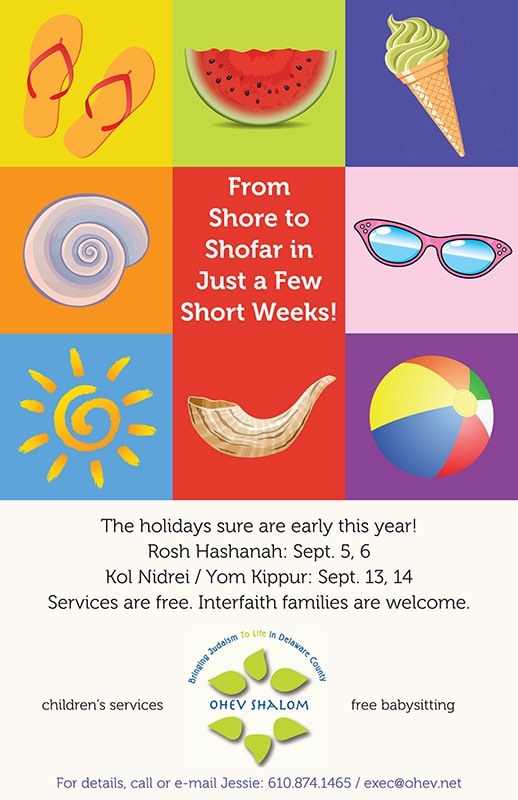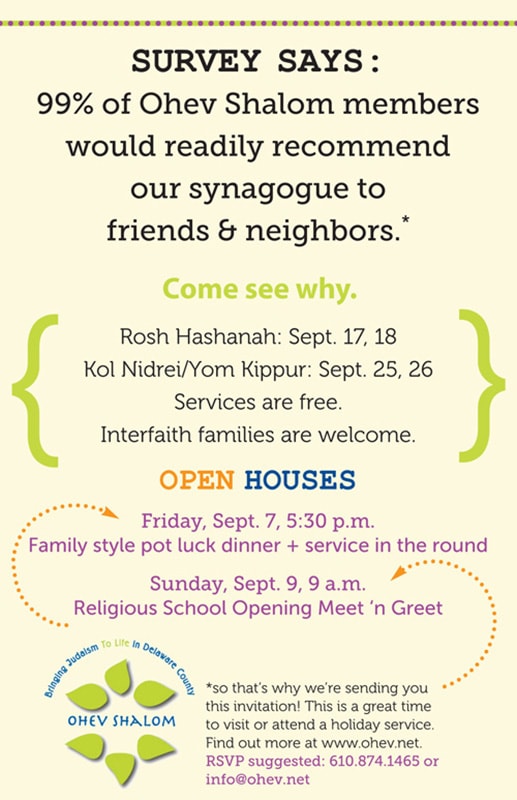 Every synagogue wants to get the word out about high holiday services and programs.
One year, the holidays were REALLY early so we took the "Shore to Shofar" approach.
Another year, we promoted the amazing positive results of a recent congregation-wide survey, letting them speak for themselves.
Both pieces were used as direct mail postcards as well as advertising.
P.S.: We also designed Ohev Shalom's logo and created its tagline: Bringing Judaism to Life in Delaware County.