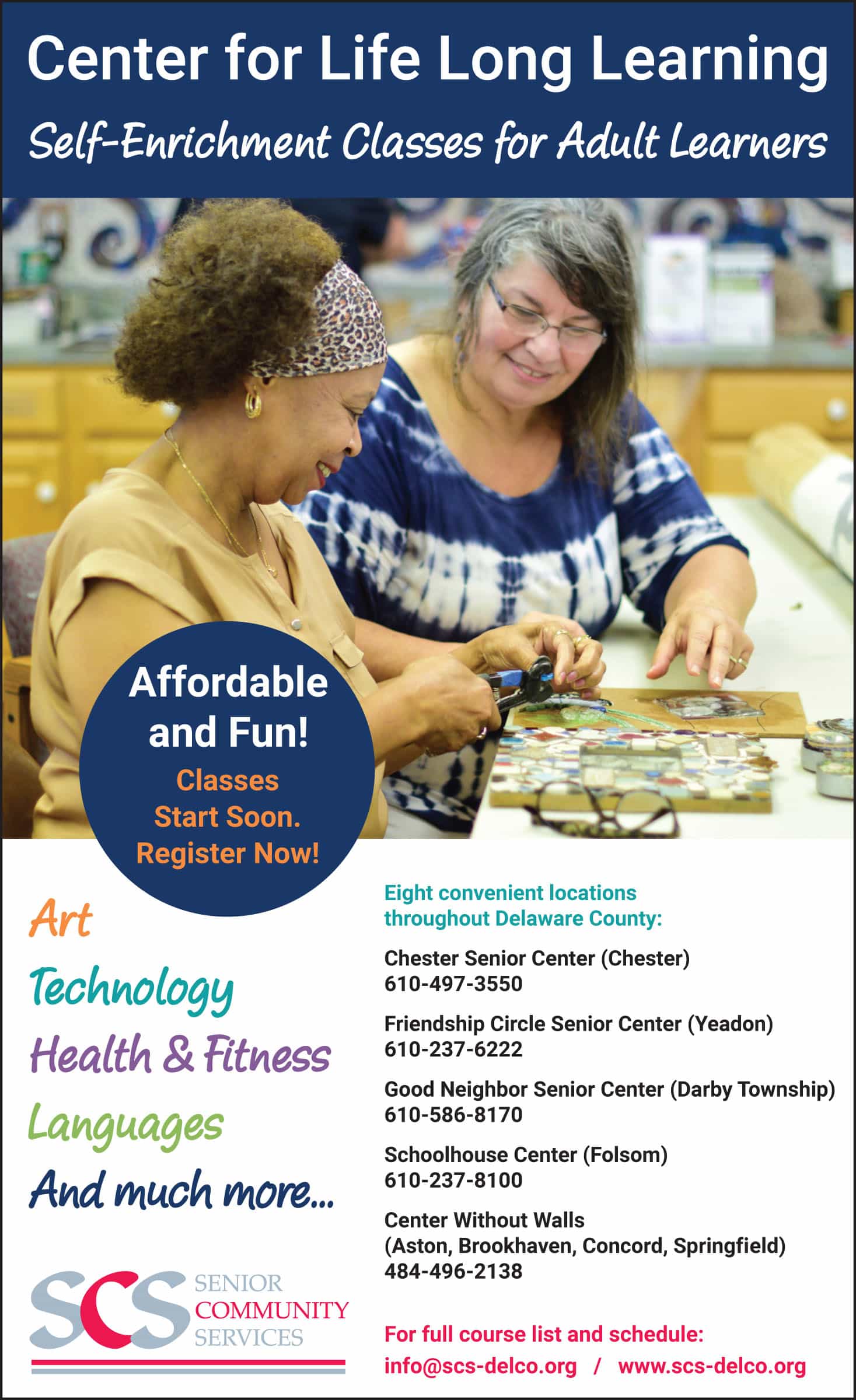 Senior Community Services (SCS) runs the Center for Life Long Learning, a robust program of classes for adult learners. Classes take place at four senior centers (Chester, Friendship Circle, Good Neighbor and Schoolhouse) as well as through the Center Without Walls which utilizes public spaces in Aston, Brookhaven, Concord and Springfield, Delaware County.
Classes are offered in the areas of art and design, technology, fitness, health and wellness, literature and driver education. Additionally, the program offers lectures on topics of interest to seniors such as health insurance, mortgages, and legal/financial issues.
This full color newspaper ad promotes the classes and encourages readers to register.