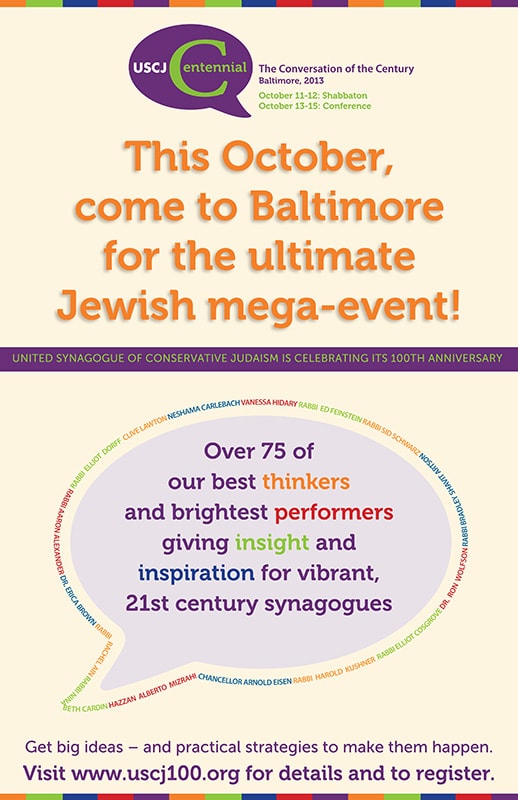 At its Centennial conference, United Synagogue of Conservative Judaism (USCJ) directly tackled the issues and questions on the minds of its members and those concerned about the future of Conservative Judaism.
The first goal was to offer an opportunity for participants to share their experiences as leaders of Conservative kehillot (congregations). The second goal was to infuse people with energy and inspiration. And the third goal was to provide practical tools that participants could immediately put to work upon returning to their communities.
After conducting some research, the theme that we developed for the Centennial was "The Conversation of the Century." Over the course of a year we created newspaper ads, magazine ads, online banner ads, postcards, posters, email blasts, marketing kits, labels, a Facebook page, Constant Contact template, flyers and promotional items. We also produced a micro-site for the conference. Registration at the conference far surpassed the most optimistic projections.