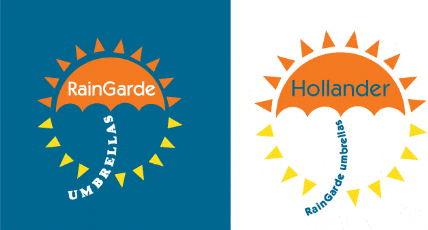 This logo was created for RainGarde umbrellas. These umbrellas, designed for custom imprints, come in a variety of styles—some for protection from rain and others for protection from sun.
Depending upon logo usage (letterhead, hang tag, etc.) either the product name, RainGarde, needed to be dominant or the parent company, Hollander, needed to be dominant. So, we designed two versions of the logo.
This logo was a finalist in the Philly Gold Awards.