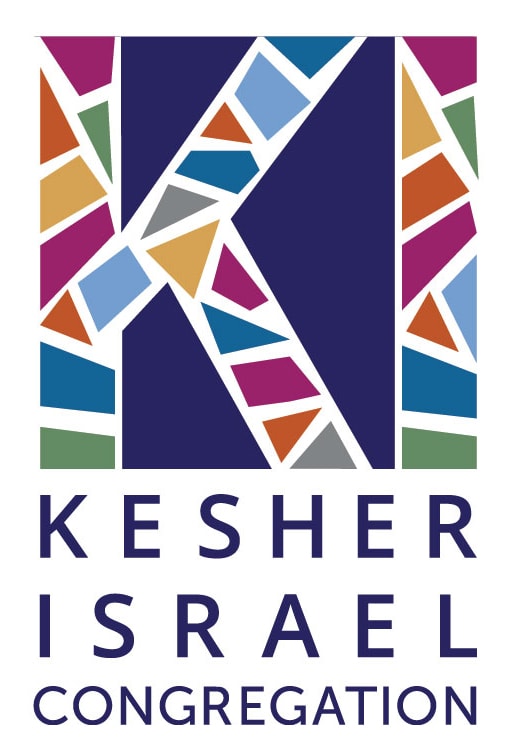 Kesher Israel Congregation's logo was a rendering of a stained glass window. The new logo re-imagines the glass as shards that come together like a mosaic to form the letters "K I, " which is how community members refer to the synagogue.
When we conducted research at Kesher Israel, we learned that the community was quite diverse. The varied sizes, colors and shapes of glass reflect this diversity. The tagline "Creating Jewish Community Together" is also based upon our research findings.
Kesher Israel is in West Chester, PA.