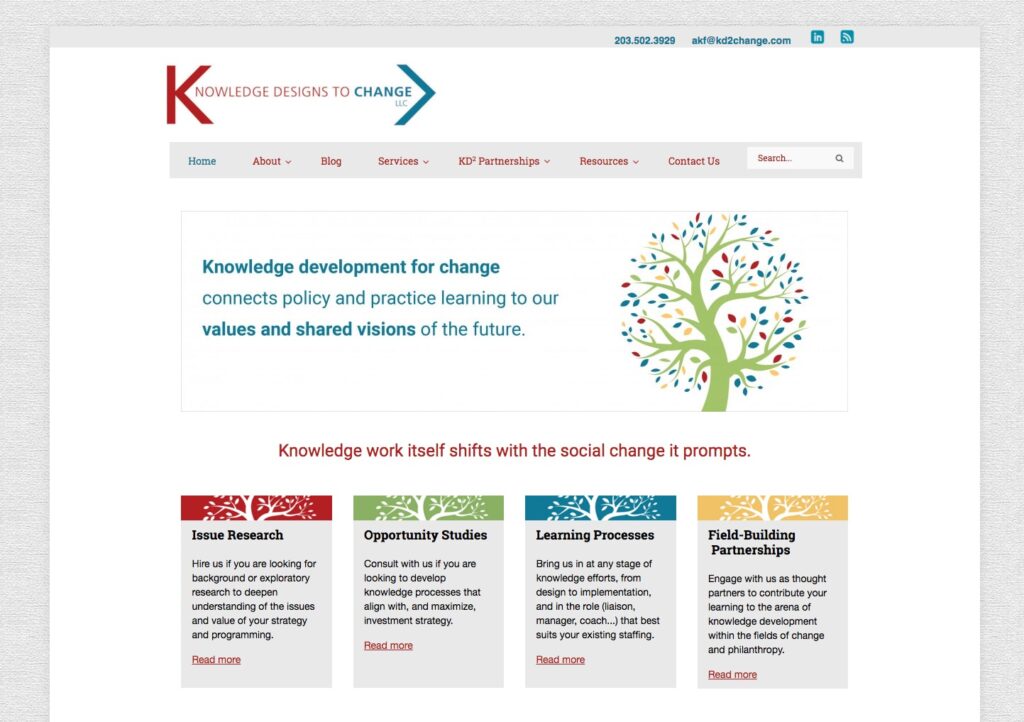 This project included the branding as well as website design.
Knowledge Designs to Change (KD2Change) is the brainchild of a consultant who does deep thinking about using knowledge for social change. Nonprofits, foundations, intermediaries or associations hire KD2Change to deepen understanding of target issues and increase strategy and program value.
Issue networks engage KD2Change to develop knowledge processes, document change, and embrace concepts and structures that strengthen the networks and maximize shared change strategy.
This work is rather abstract. The logo is designed to feel directional, suggesting that Knowledge, the K, points to change. The website uses the graphic of a tree changing colors to indicate the changing nature of knowledge.