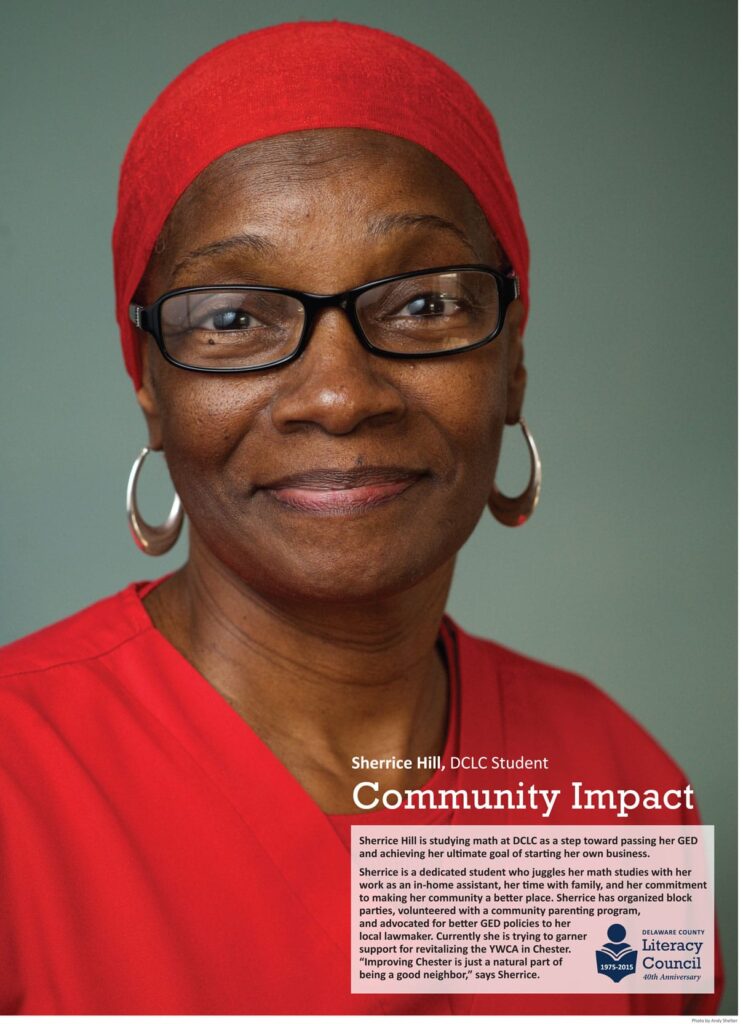 Every night, Lisa read to her young daughter Elizabeth before putting her to bed. It was a ritual that both enjoyed, and Lisa really wanted her daughter to understand the importance of reading. One night, as Elizabeth listened to the story her mother was telling, she looked at the page that her mother was reading from and said, "mommy, that's not what it says in the book." Elizabeth, now in third grade, had discovered her mother's long held secret. She couldn't read and had been making up the stories for years.
Turning points like this one happen all the time in the lives of adults who never learned to read as children. It takes great humility to admit the truth to themselves, great courage to seek help and great tenacity to stick with a program and succeed. For those fortunate to find the Delaware County Literacy Council (DCLC), the journey to literacy is made easier due to devoted, volunteer tutors who provide countless hours to their students. Students and tutors create bonds based upon mutual trust and respect, often forming relationships that last beyond the years they spend learning together.
I heard this particular story, as well as many others, at DCLC's 40th anniversary celebration. I had worked with the Council over the past year to refresh its logo and create this series of posters that feature photographs, taken by Andy Shelter, of students, tutors, staff and volunteers, accompanied by their stories. The posters, which have been used throughout the year at anniversary-related events, were also displayed in libraries and community centers around Delaware County.
Small organizations have big stories. Big stories that are about real people doing amazing work and changing lives. This is why I do what I do.